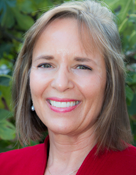 Fisher Town Design is a New Urbanist design firm that is ready to help you and your community create healthy walkable neighborhoods. We specialize in creating plazas that work for unique, local retailers. We provide trainings for stakeholders and residents, excellent urban design, design implementation through zoning codes that create enjoyable public spaces. These walkable environments reduce obesity by up to 20% and are climate-friendly, reducing greenhouse gasses by up to 40%. We utilize form-based codes, the principles of New Urbanism and the charrette process, to design and code walkable neighborhoods, towns and regions for municipalities, agencies and developers as an alternative to auto-oriented sprawl. We recently completed a Healthy Communities Training for Architects and Planners in Sonoma County. Lois Fisher presented at the American Planning Conference in Anaheim about how to repurpose vacant retail into residences that have 'eyes on the street'. Our projects are located across the country and include the ground breaking SmartCodes for Petaluma, CA as well as form-based codes for Charleston, SC, Flagstaff, AZ, Carmel, IN, Hamden, CT. California projects include the Sonoma Mountain Village in Rohnert Park, an infill SmartCode for the reuse of former Agilent facility, Coddingtown Station which moved a planned SMART Rail Station to a more trafficked location, Quarry Village in Hayward and Artisan Village in El Dorado Hills. We also prepare Health Impact Assessments and are working on one for Vallejo, CA.
Lois Fisher, president, is a graduate of Cal Poly, San Luis Obispo and is a LEED Accredited Professional in Neighborhood Development (LEED AP ND). She combines strong design skills with sound ecological practice to create places that belong to their site and surroundings. Fisher was a long-term Planning Commissioner for the Town of Windsor and served during the development of the downtown there. She works with the Center for Sustainable Communities at Sonoma State University where she is an adjunct faculty member teaching urban design. She leads tours for leadership organizations such as Leadership Santa Rosa and the Leadership Institute. She is a big sister with Big Brothers/Big Sisters and was named 'Big Sister of Sonoma County' in 2014.
City of Charleston Letter of Recommendation (pdf, 64 KB) for download.