Plaza Design
Plazas are public parks surrounded by streets and shops. Successful plazas like Union Square in San Francisco form the heart of some of the most valuable commercial real estate. They also allow citizens to have a place to gather together. This enhances neighborhood cohesion and social support systems.
Sonoma County has a rich heritage of plazas. Sonoma Plaza (laid out by the Law of the Indies Plan) and Healdsburg (laid out by a business man) are successful plazas. Courthouse Square was very popular and commercially successful until it was bisected by a major road and shops lost the parking that they needed in front of the stores. That square is now finally reunited.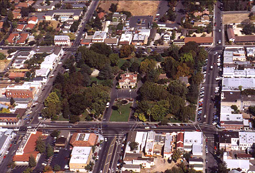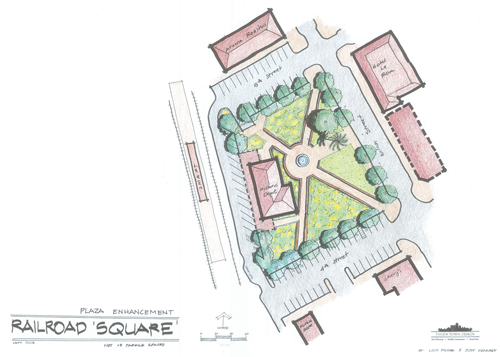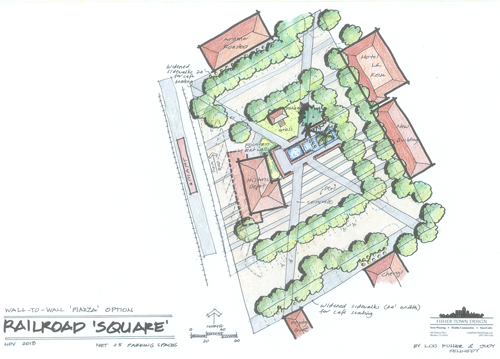 Newer plazas in Rohnert Park, Cloverdale, Windsor and Sebastopol function
at a lower level than Healdsburg and Sonoma's plazas.
-->